Our global credit and collections services
put your short- and long-term cash flow needs first.
Global Leverage | Local Service
With offices in over 167 countries, TCM Group has the international reach to facilitate the recovery of your money—wherever your debtor may be located. But while our capacity for recovery is global, your personal point of contact will always be a friendly and accessible professional account manager in your locality.
Your local TCM Group Office will liaise with the TCM affiliate in closest proximity to your debtor. Together, they will initiate an informed, unified and effective strategy for recovery of your outstanding accounts, while ensuring your ongoing business relationships are protected. Utilizing specialist knowledge of the local laws, language, and culture, the TCM affiliate optimizes its capacity to collect on accounts in a swift, amicable and unencumbered manner.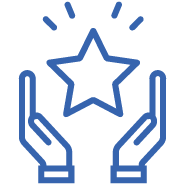 Our Rates
TCM's rates are highly competitive with commission paid on successful recovery of monies….. "No Win, No Fee" basis.
Location Services
TCM Group also offers world-best services in skip tracing and asset and delinquent debtor location. Our ability to locate debtors wherever they may seek refuge is unparalleled among agencies and is naturally an important part of our suite of services.
Global debt recovery made easy with TCM Group
—the global debt collection network you can count on
Get your money back to you – securely, swiftly, sensibly.
Recover Your International Debt