Knock on our door and
we will knock on doors for you.
The TCM Group, established in 1987, is the largest group of globally minded credit management firms, legal practices and debt collection agencies in the world.
Our global network covers over 167 countries, where we collectively employ over 8 800 dedicated people.
All our global partners are well established operators and are recognized as market leaders in their countries through their strict adherence to all legislative and compliance requirements thereby providing our clients with a world class experience.
Each TCM partner offers a one-stop shop for companies, organizations, and individuals in need of international credit management solutions and global commercial and consumer debt recovery services.
With over 34 years' experience in solving international debt collection and credit management problems, we understand more than most the complex legislative, cultural and logistical challenges faced in recovering outstanding receivables across borders, languages, cultures, time zones, and currencies.
TCM is the partner of choice in taking care of your money — efficiently, effectively, ethically — no matter where in the world you, your debtor, or your money may be.
Vision
To be the leading Global Service Provider in International Debt Recovery and Credit Management Services, achieved through our extensive network of local, experienced experts offering ethical and professional solutions, whilst treating all clients, debtors and other parties with dignity and respect.
---
Mission
To safeguard the health of our client's cash flow and their business relations, by leveraging local debt collection expertise together with specialist knowledge in worldwide debt collection, cross-border receivables recovery, and international credit reporting for all economic zones, all client types, all debt sizes. To provide premier quality services in worldwide debt collection and global credit management, with integrity, cost-effectiveness, and best results.
Values
We live by our values
Accountability – we understand the importance of completing the tasks assigned to us thereby providing our clients with the best outcomes
Customer experience – we understand the need to exceed our clients' expectations
Innovation – we understand that our industry is constantly changing which requires the best use of new technologies
Integrity – we understand the need to be honest coupled with strong moral principles in our daily activities
Team work – working together daily to complete our tasks better and faster.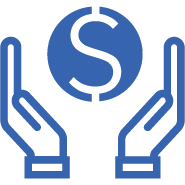 Fair Debt Collections
Our commitment to fair debt collection practices is uncompromising. This means that everything we do is based on the highest degree of integrity and ethical behavior. It is no wonder then that our collection practices have garnered the reputation as standard-bearers, and standard-setters, for the global debt collection industry.
Get your money back to you – securely, swiftly, sensibly.
Recover Your International Debt
Global debt recovery made easy with TCM Group
—the global debt collection network you can count on